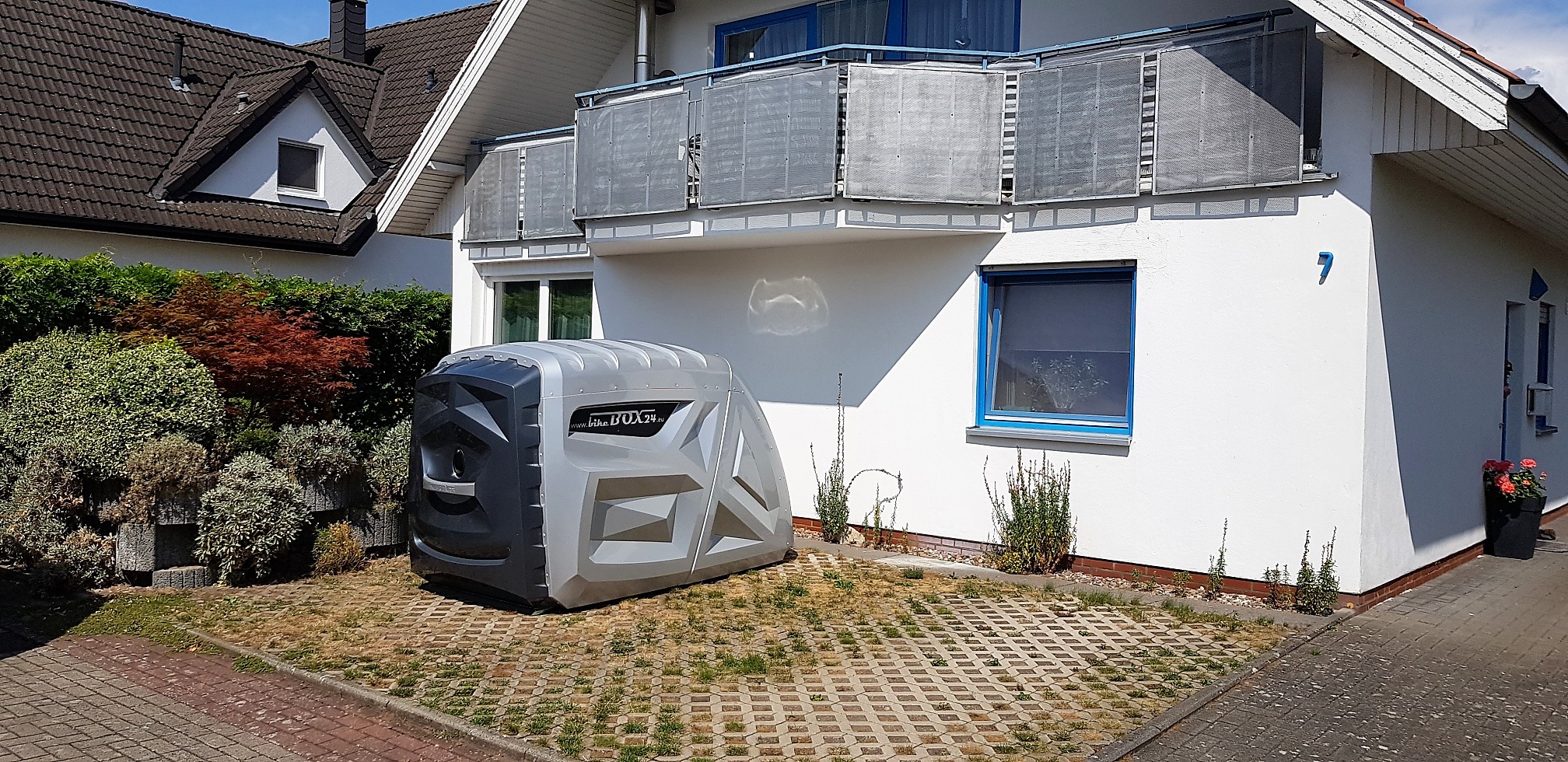 The diverse range of applications offers the owners security and protection for the valuable vehicle / device. The compact design enables installation almost anywhere and requires hardly more space than the actual vehicle inside the garage. The outer skin of the garage consists of a multi-layer plastic, which is shaped in the so-called "thermoforming process". This multi-layer plastic is well known from the automotive industry, is extremely robust (mechanical and thermal) and is used, among other things. e.g. for covers, side panels, bumpers in the caravan / bus / truck / construction machinery industry. This outer cover is supported by a galvanized steel frame, which is screwed to the wooden multilayer baseplate. The lid swings, supported by gas pressure springs, almost by itself upwards – max. comfort!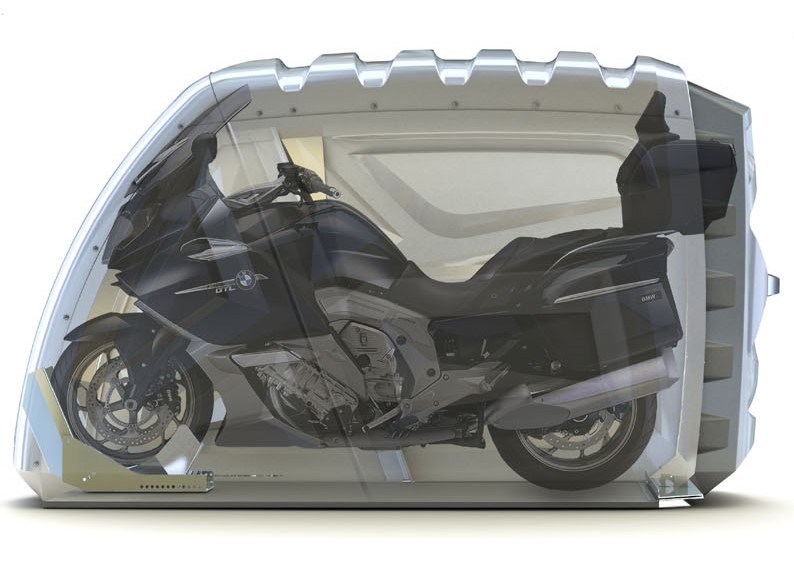 Because of the compact external dimensions and the mobility at all times, no building permission is normally required (please check with your Authorities). The garage is recognized by insurance companies thanks to the security lock.
Requirements of Place
The bikeBOX24 must be installed on a straight and level fixed surface. (e.g. concrete, paving stones, walkway plates, tarmac etc. NOT possible: sand, gravel, split, natural ground etc.
Make sure that you have enough space of at least 3 meters (10ft). The lid will open up to 3m/10ft!
Whether in the front yard, courtyard or on your rented parking space – always perfectly integrated into the existing environment.
We would be happy to advise you and find the optimal solution for you.